Tires are one of the most important parts of your car. Just like any other part, they'll need maintenance and service from time to time. If your vehicle needs tire repair near Ithaca, Vestal, and Sayre, visit Maguire Hyundai.
Most Common Tire Repairs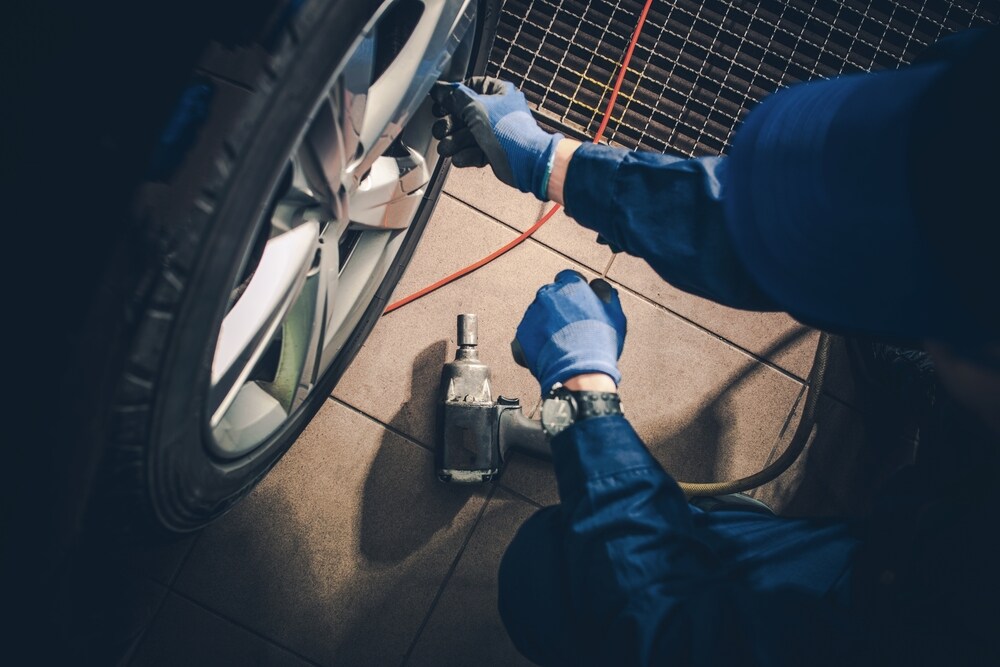 Having your tires looked at and worked on is a key part of routine maintenance. Sometimes, you'll need repairs or new tires, either because of wear and tear or because of something you drove over. Some of the tire services that our technicians perform that most are:
Tire rotations
Patching holes & leaks
Replacing worn or damaged tires
How Often Should You Get New Tires?
How long your tires last depends on how you drive, what kind of tires you have, and where you live. If you live in a city with harsh winters, the type of tires that you'd get and how long they last are going to be very different from what you'd use if you lived somewhere that's warmer and more rural.
While every vehicle has its own recommendation for what kind of tires it should run on and how often you should get them changed, you'll generally need new tires every 25,000 to 50,000 miles. If you're a more aggressive driver, you'll likely need them sooner rather than later.  
Signs You Need New Tires
There are a few ways to tell that it's time for new tires. Most cars on the road today have a tire pressure monitoring system that will let you know if one or more of your tires is low on air. Usually there's a dashboard warning light that can alert you when this happens.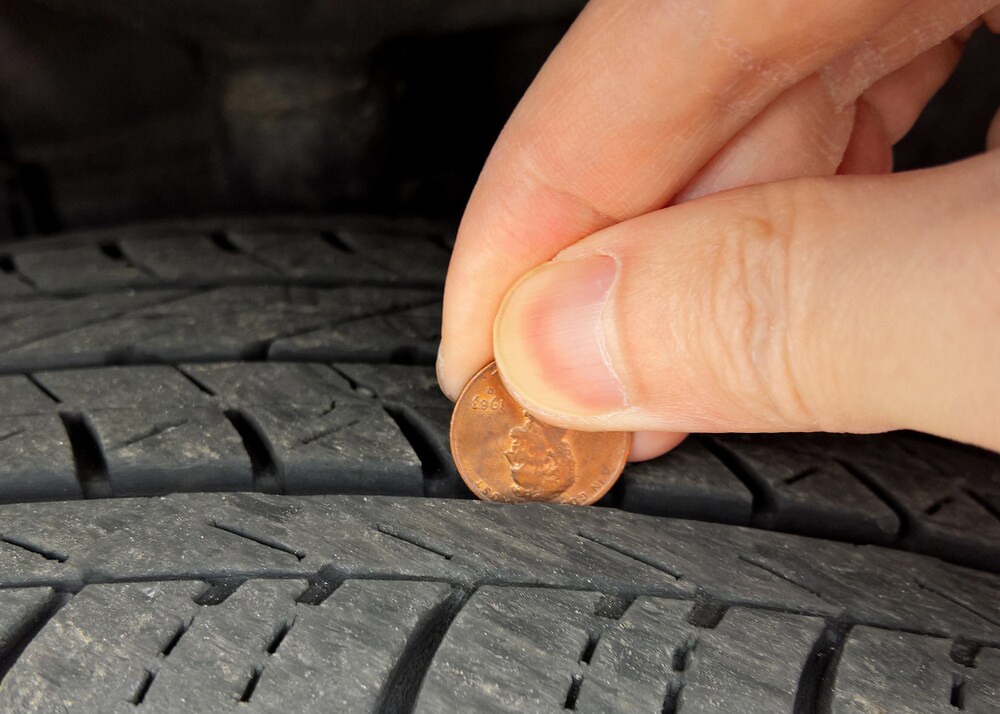 When it comes to what kind of condition your tires are in, you can inspect the tread to find out. If the tire looks warn down and the tread looks or feels smooth, it's probably time to get new tires. If you're not sure, there are a couple easy ways to find out.
First, look for a set of bars that run across the tread. These are designed to help you see how worn your tires are. If the tread is level with them or close to it, your tire is significantly worn down. Another way is to turn a penny upside down and stick it in the tread. If you can't see President Lincoln's head, you still have a decent amount of tread left. When you can see his whole profile, you should probably get new tires.
Hyundai Service & Tire Center
Our service center features a team of highly trained technicians. They'll be able to take care of all your routine maintenance like rotating your tires, inspecting them, and checking your air pressure. You can also count on them to patch, repair, or replace your tires if you've got any leaks or damage.
Schedule Tire Service
Schedule service with Maguire Hyundai when you're in need of tire repair near Ithaca, Vestal, and Sayre. We feature a large inventory of quality tires, so drivers all over the Finger Lakes will get to ride on the right set of wheels for your vehicle.