Put your tires to the test with the tire penny test. You may wonder, what is the penny test and why do I need to do it? Is this some kid's fortune-telling game or crazy dare? No, this is a nearly foolproof way to measure your tire treads and determine if you need your tires rotated or must buy new ones.
The Maguire Family of Dealerships will give you a penny for your thoughts about the tire tread penny test, how to perform it, and if it really works.
What is the Tire Penny Test?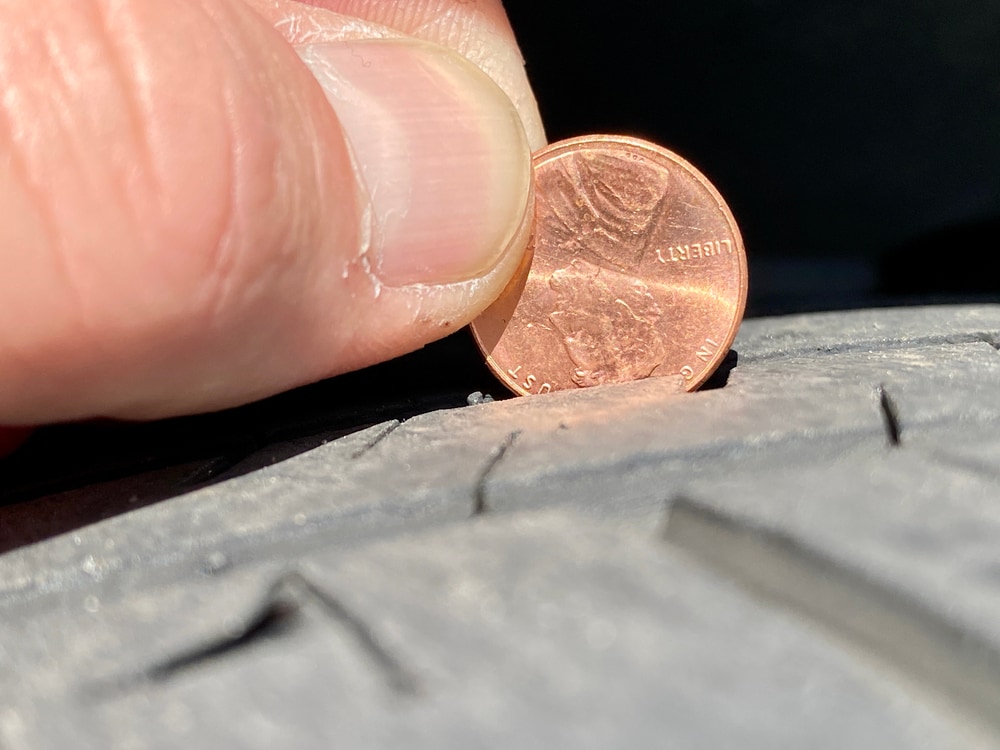 Using your average copper-colored coin, you can measure your tire treads to make sure that they're in adequate shape for moving through a variety of terrain during your daily commute or any kind of drive.
As you may know, your tire treads grip the road, so that you can stay on steady ground even when it's icy or a torrential downpour floods the road. Without those treads, you could slip on the road and bring hazards in your direction.