The competitive midsize sedan category features a range of capable vehicles. Two driver favorites deserve a closer look. We're talking about the 2019 Hyundai Sonata vs. 2019 Kia Optima.
We're going under the hood and inside the cabin to give you a greater sense of what these two cars can do. See how your drives around Ithaca, Vestal, and Sayre can be transformed, and find the midsize sedan right for your needs.
Sonata vs. Optima Performance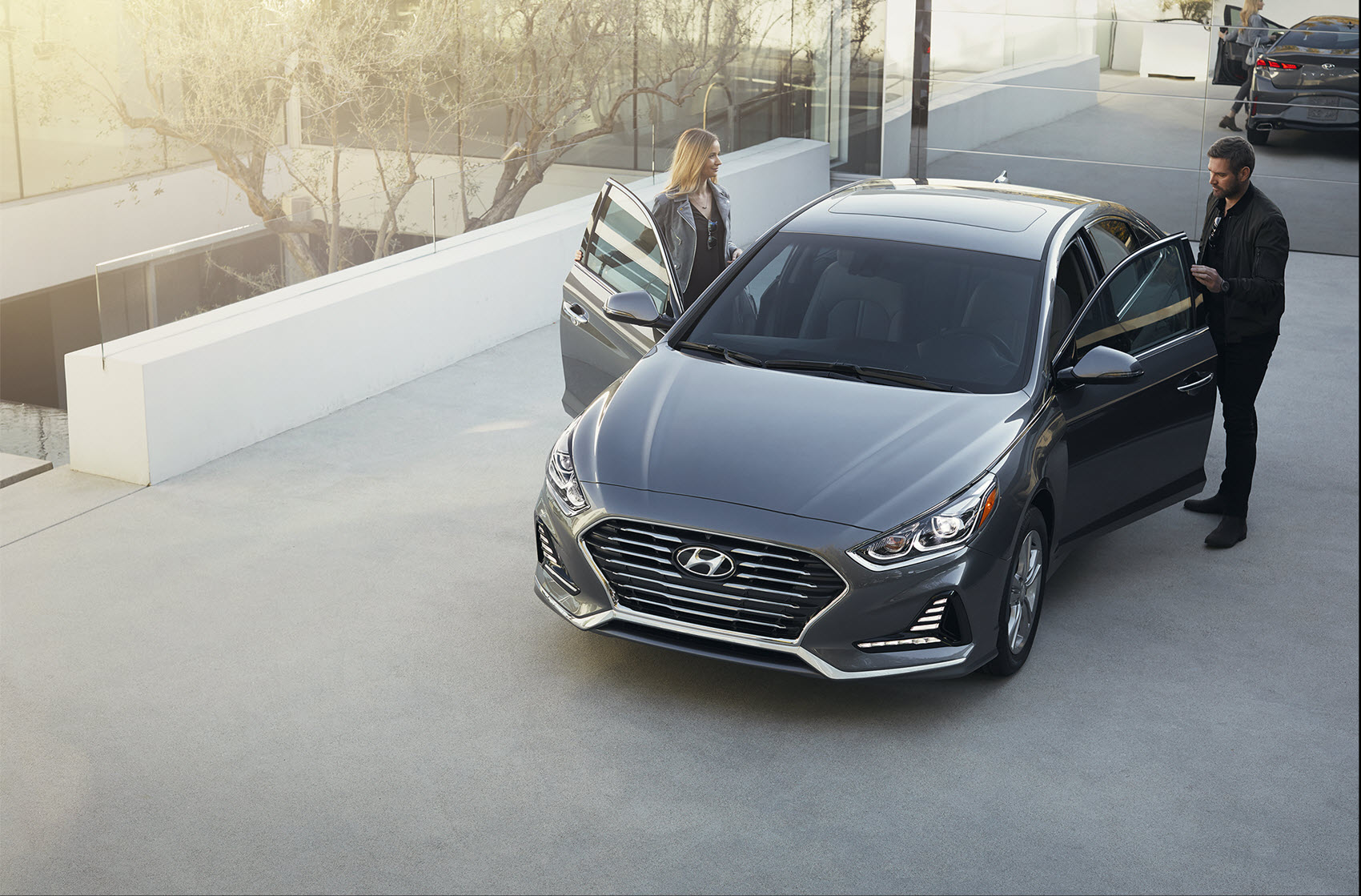 These two sedans offer similar performance thanks to what's under the hood. The 2019 Hyundai Sonata and Kia Optima come with multiple engine choices and can deliver up to 245 horsepower with the almost identical turbocharged engines. The base edition of each car receives 185 horsepower, while there are also turbocharged engines providing 178 horsepower.
With advanced systems found under the hood, both cars receive excellent gas mileage, too. The Sonata bests the Optima when it comes to efficiency by a tad, receiving an EPA-estimated 25 MPG city/33 MPG highway. The Kia Optima gets 24 MPG city/33 MPG highway.
Both vehicles also come with a sport-tuned suspension. However, the sport-tuned steering feature is exclusive to the Sonata, which provides a more responsive and thrilling feel as you're navigating area roads.
Style Inside and Out
The exterior stylings of the Sonata and Optima give you just an idea of what these sedans are all about. One you've finally stepped inside the cabin, you'll be able to see just how comfortable and welcoming these cars are. The Hyundai Sonata and Kia Optima are loaded with premium materials, giving the cabin a classy feel. There's also enough space to bring the family along for the ride.
The Sonata has a bit more space than the Optima overall, though it is close. The Hyundai sedan has 106 cubic feet of total passenger space, compared to 104.8 cubic feet for the Kia.
Cargo space is always something drivers (and passengers) like to take advantage of. The Hyundai Sonata carries 16.3 cubic feet of trunk space, while the Optima has 15.9 cubic feet of space. This is more than enough room for groceries, hiking gear, a cooler, or plenty of luggage.
Hyundai vs. Kia Safety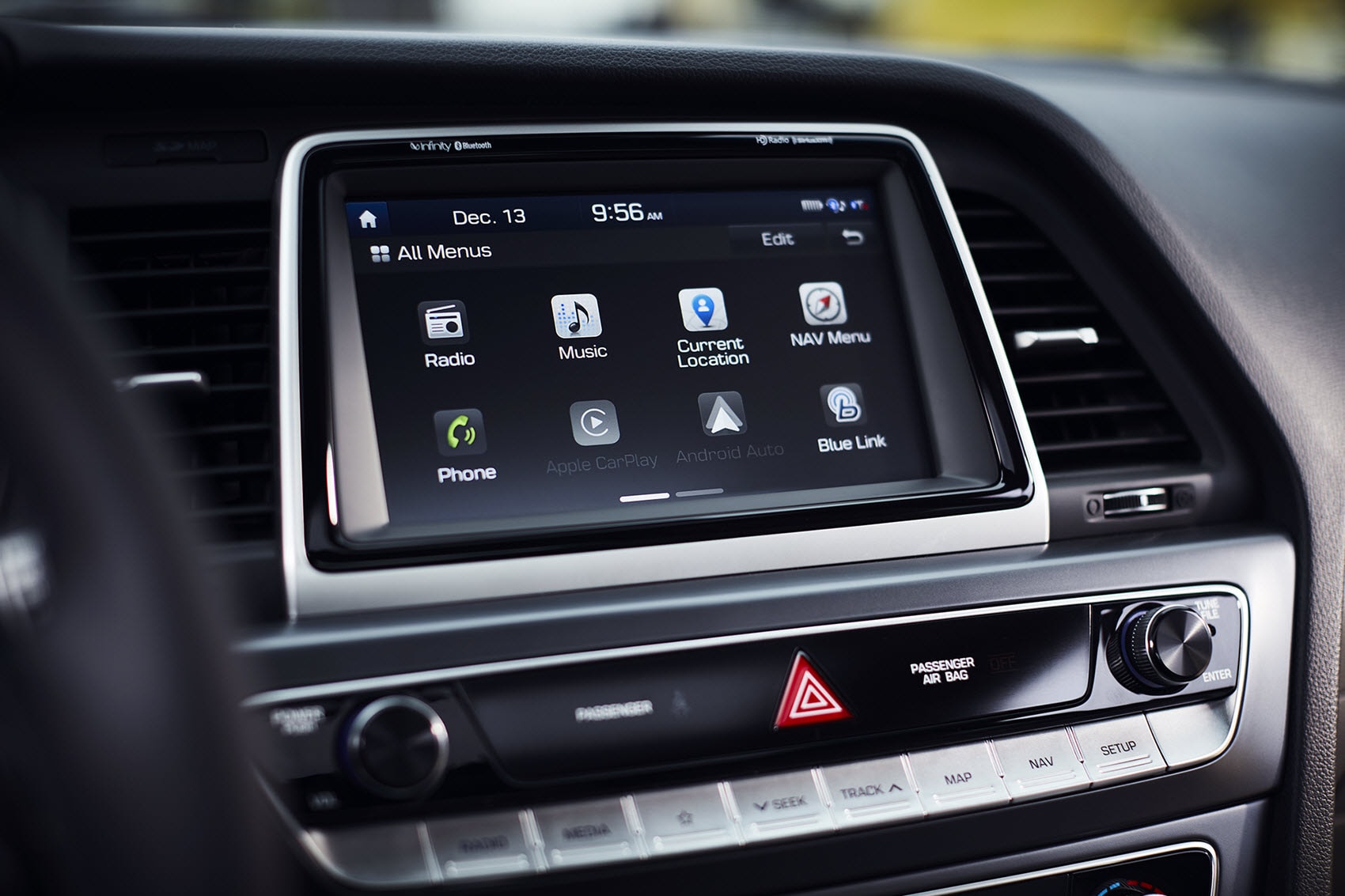 Both of these sedans are packed with safety features designed to protect you and yours while on the road. The Hyundai Sonata features standard Blind Spot Detection with Rear Cross-Traffic Alert and Lane Change Assist. With this functionality, you'll be able to pick up on cars in your blind spot and know what to expect before making that next maneuver.
The 2019 Optima features the Kia Drive Wise suite of safety technology. Standard features in this suite include Lane Keeping Assist-Line and Forward Collision Avoidance Assistance-Car. Every Optima also comes with Blind Spot Collision Warning.
2019 Hyundai Sonata vs. Kia Optima: The Final Word
Your drives can be productive in both the 2019 Hyundai Sonata and 2019 Kia Optima. However, thanks to its performance, interior amenities, and safety features, the latest edition of the Sonata can be the best fit for your lifestyle in Ithaca, Vestal, and Sayre.
Contact Maguire Hyundai today to take a test drive. It's the best way to get a feel for the 2019 Sonata.