The Hyundai Sonata is a stylish midsize sedan that's loaded with the latest safety and infotainment features. Is it an efficient car though? Maguire Hyundai finds out. We looked at the Hyundai Sonata MPG, so drivers and families in Ithaca, Vestal, and Sayre will know what kind of fuel economy it's capable of.
Browse Hyundai Sonata Inventory
Hyundai Sonata Fuel Economy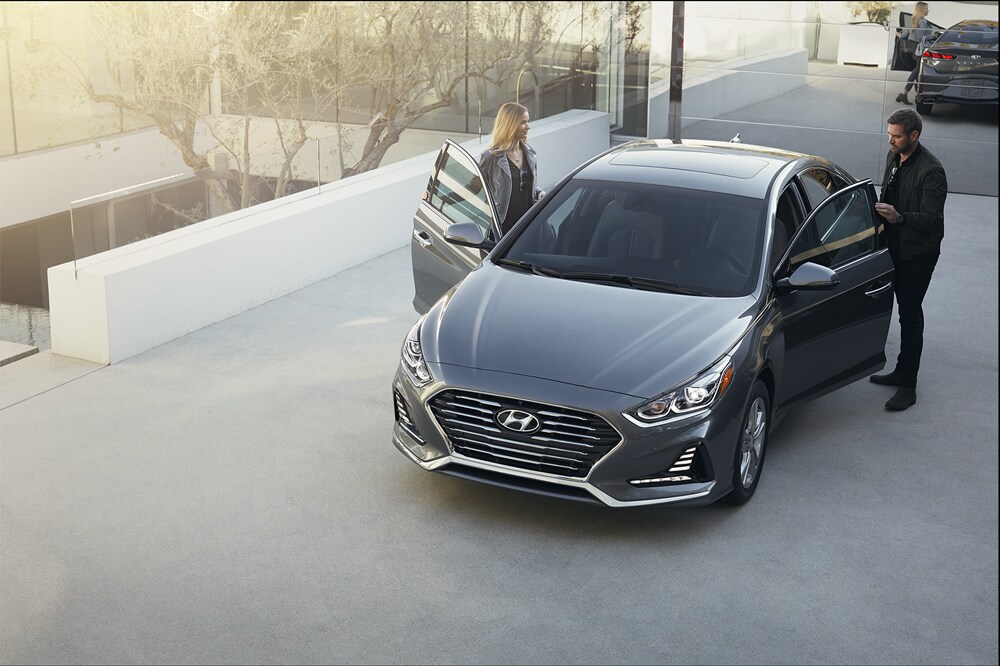 The 2019 Hyundai Sonata can get up to an EPA-estimated 26 MPG city and 35 MPG highway. It achieves this impressive fuel economy with a 2.4L 4-cylinder engine that gets up to 185 horsepower and 178 lb-ft of torque.
This powertrain was designed to get a clean production and increase efficiency with Continuously Variable Valve Timing (CVVT). It also works in tandem with a 6-speed automatic transmission with SHIFTRONIC®.
A larger and more powerful engine is also available. It's a 2.0L turbocharged GDI 4-cylinder that gets up to 245 horsepower and 260 lb-ft of torque. This option also features CVVT but works with an 8-speed automatic transmission with SHIFTRONIC®. Together, they help it get up to an EPA-estimated 23 MPG city and 32 MPG highway. 
Hyundai Sonata Efficient Design
The Hyundai Sonata has a sleek, stylish design that both looks great and helps with your aerodynamics. Its bold front grille doubles as a large intake. From there it transitions to a set of streamlined accents on the hood and along the doors.
Overall, this sporty sedan stands 58.1 inches tall, 73.4 inches wide, and 191.1 inches long. That gives it great handling with a low center of gravity, plus with its rounded edges, it has a drag coefficient of just 0.27.
Another benefit of its design is its light curb weight of 3,247 pounds. With a light, aerodynamic design, a choice between two efficient powertrains, and a large 18.5-gallon fuel tank, you'll be able to drive for awhile in between stops for gas.
Hyundai Sonata Hybrid MPG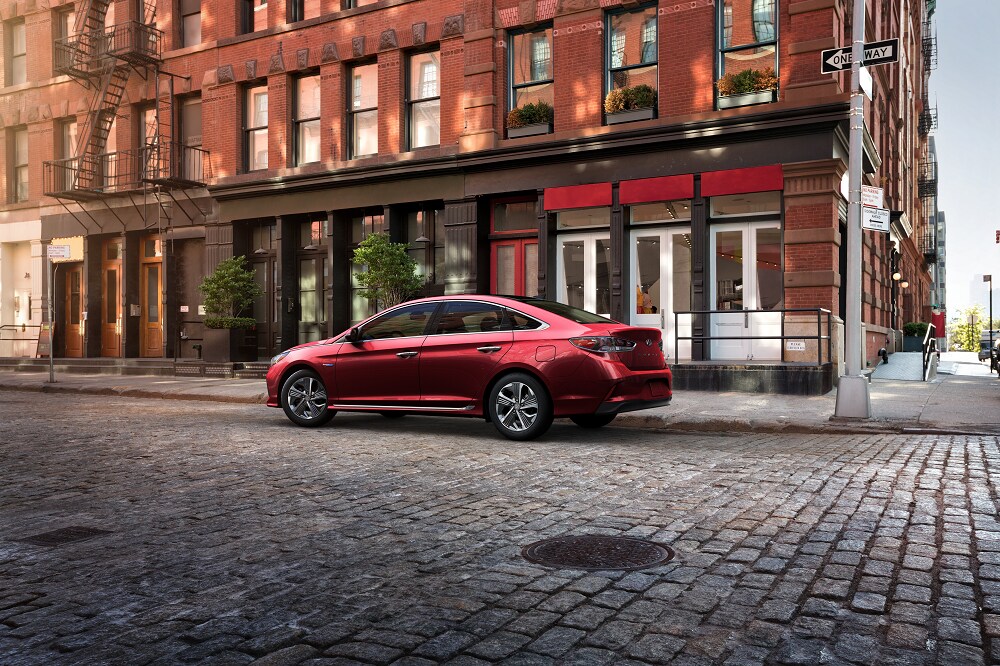 Drivers who are interested in an even greener ride should check out the 2019 Hyundai Sonata Hybrid. It gets up to an EPA-estimated 40 MPG city and 46 MPG highway. Under the hood it combines a 38-kilowatt electric motor with a 2.0L GDI 4-cylinder engine. Together they deliver 193 total horsepower.
There's also a Hyundai Sonata Plug-in Hybrid that you can charge overnight or quick charge in just three hours. It runs on the same gas engine but uses a 50-kilowatt battery that lets you drive all-electric for up to 28 miles. By switching off between gas and electric, it can get up to an EPA-estimated 39 MPG combined and a total driving range of up to 600 miles.
Learn More about the MPG for the Sonata
Visit Maguire Hyundai to test drive the stylish and efficient Hyundai Sonata. It offers great fuel economy to drivers in Ithaca, Vestal, and Sayre. To learn more about the 2019 Hyundai Sonata MPG, contact us or visit our dealership.