Whether you drive a vehicle with a manual or an automatic, the transmission is one of the most important parts of your car. It manages your gear shifting, so you can change speeds. Like other parts though, it requires fluid and maintenance to remain in good condition. To show drivers in Ithaca, Vestal, and Sayre how to check transmission fluid, Maguire Hyundai put this helpful guide together.
What Does Transmission Fluid Do?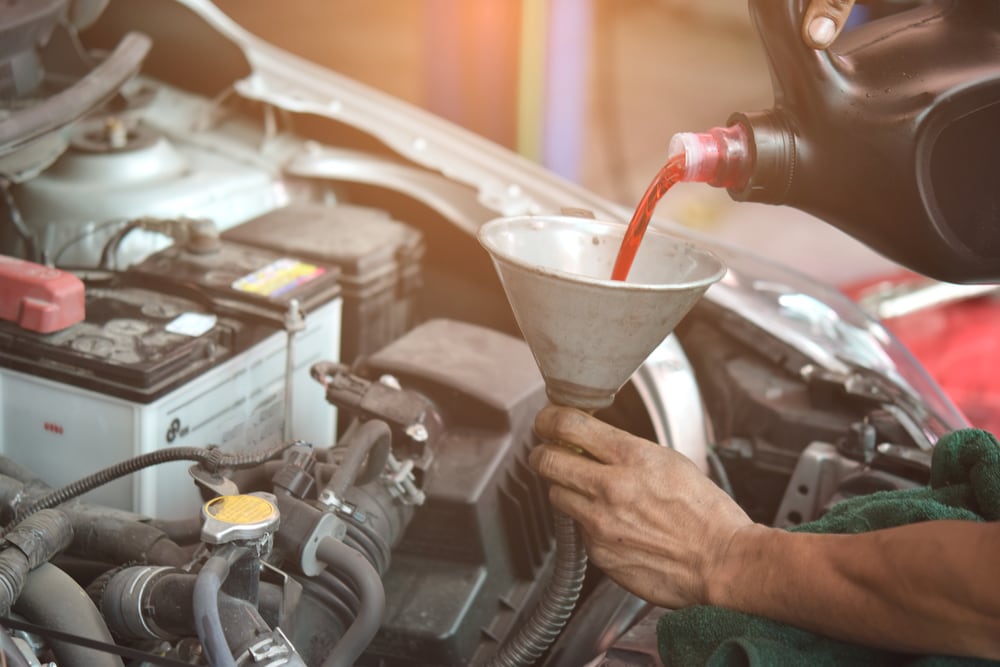 Transmission fluid is essential to making your vehicle run properly. Both manual and automatic transmissions require fluid since it takes care of several issues that can build up over time. Whenever you have machinery hard at work, heat and friction can cause problems.
Transmission fluid is like an all in one solution. It cools all the parts that make up your transmission, lubricates them, and serves as a hydraulic fluid. Almost any time a car or SUV runs into transmission trouble, low fluid is to blame. Luckily, checking your fluid levels and the condition of your fluid is easy.
How to Check Your Transmission Fluid

Getting new transmission fluid is as much a part of maintenance as an oil change. Like any one of your fluids, it wears down over time. To check the status of your transmission fluid and look at your levels, just follow these simple steps:
Find the Dipstick - Pop the hood and look for the dipstick for your transmission. It should look similar to the dipstick that's used to check your engine oil, but be color coded to show you that it's for the transmission instead. Check your owner's manual to see the exact color it'll be. If your vehicle is rear-wheel drive, it'll likely be in the back of your engine. Front-wheel drive cars often place the dipstick towards the front.
Turn the Engine On - For the most accurate reading, you'll want the engine to warm up. Afterall, the transmission controls the gears, so it's only active when the engine is on anyway. Start the car and let the engine run for a few minutes before checking the transmission fluid.
Pull the Dipstick Out - Next, remove the dipstick from the transmission. Pull it all the way out so you can see the transmission fluid on the end of it.
Wipe the Dipstick Off - Once the dipstick is out, use a paper towel or a soft rag to wipe it off. It's a good idea to use a white towel or rag to prep for the next step.
Check the Color & Smell - Inspect the transmission fluid that you just wiped off. It should be a faint pink color. Give it a sniff too. If it smells like burning, your transmission may be overheating.
Dip the Dipstick in Again - Put the dipstick back in, then pull it out again. At the end of the dipstick you should see some markings that will let you see how much fluid you have left.
Transmission Service & Maintenance
If your vehicle is low on transmission fluid or looks like its running on overworked fluid, schedule service with Maguire Hyundai. The team of technicians in our service center can help drivers in Ithaca, Vestal, and Sayre replace your fluid for you and take care of any other maintenance and service. To learn more about how to check transmission fluid, contact us or visit our service center.