Ithaca, Vestal, and Sayre drivers who want to find a great offer on a new car near them will want to speak to a member of our finance team. We at Maguire Hyundai of Ithaca make an effort to create a simple car-buying process for our customers.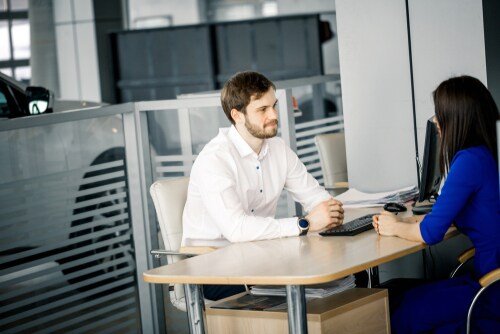 Read more to learn about what our finance center can do and the pros and cons of different finance options.
At What Mileage is it Best to Trade in a Car?
Does Trading in a Car Affect Credit?
What Are the Pros and Cons of Trading in a Car?
Meet Our Finance Team
No matter what car you want to buy, we offer a team of finance professionals that are eager to find an auto loan tailored to your needs. Simply come visit our finance center and we'll guide you every step of the way from contacting lenders to showing you the best loans.

Before you come into our dealership you may be wanting to prepare for your purchase. That's why we offer a payment calculator that's designed to help you find what your monthly payments might be. This is a great way for you to predict the monthly costs of your loan before you make your payment.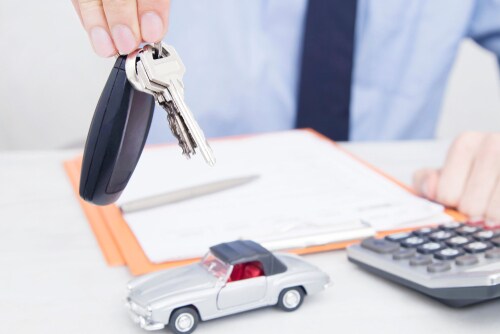 In addition, you can enter our dealership with a loan already set up using our available finance application. On our website is a form that allows drivers to contact us, so we can find a lender willing to offer a loan before you enter the dealership. This way, when you come into the dealership all you need to do is choose your car and sign off on the loan.
What is Buying and Leasing?
While your shopping for a vehicle you may find yourself wondering what leasing is exactly. Financing a car means either two options, buying and leasing. Buying your car means you pay the full price usually through an auto loan and you own the car in full.

When you lease a car on the other hand, you don't fully own the vehicle. Instead, leasing offers you an opportunity to drive the car for a few years at a greatly reduced price. Of course, since you are returning the vehicle to the dealership you need to take good care of it. That being said leasing can be a great option for drivers who want the latest vehicle for their commute.
Come See Us at Our Finance Center
If you're in the market for a new car, our finance team is happy to help. At Maguire Hyundai of Ithaca, we want to provide drivers in the Ithaca, Vestal, and Sayre areas with a comprehensive car buying experience.
If you're interested in one of our available vehicles, explore our website and get pre-approved today!