---
Electric cars are known for providing drivers with an efficient way to travel around the Finger Lakes. Did you know that there is something more in their design? The lineup at Maguire Hyundai generates thrilling power and rewarding convenience.
How can you get a closer look? Read about our electric cars for sale near Cayuga Heights, NY.
---
Electric Cars: A Look Inside
An electric vehicle (EV) relies on the resiliency of an electric motor to provide the energy you need to drive around Cayuga Heights. Its capabilities cannot only help you save on gas, but also yields advantages that keep up with your lifestyle.
| | | |
| --- | --- | --- |
| Model | EV Capabilities | What It Can DO |
| Hyundai Kona | All-electric SUV model available | More than 290 lb-ft of torque for quick acceleration |
| Hyundai IONIQ 5 | All-electric SUV | Over 300 horsepower at your disposal |
| Hyundai Tucson | Plug-in Hybrid Model available | Over 60 cubic feet of cargo room for easy storage |
| Hyundai Santa Fe | Plug-in Hybrid Model available | Available leather-trimmed seats for premium comfort |
You won't have to choose between power and efficiency. The Hyundai Kona and Hyundai IONIQ 5 are both all-electric SUV models that deliver all-around performance. Drivers can recharge their vehicles from home or a public fast-charging station. Both can also rev over 290 lb-ft of torque to test its quick acceleration the open road.
Drivers can also tap into efficiency with familiar models. The Hyundai Tucson and Hyundai Santa Fe are available as plug-in hybrid SUV models. You can commute on electric power and switch to gas for road trips. With ample storage room, you can use that versatility to power your next vacation.
You can find out which option is right for you with a test drive. Visit our EV dealer near Cayuga Heights, NY, to get a better feel for our multi-talented lineup.
---
Our Finance Team: A Path Forward
The carbon-free emissions released by an electric vehicle present a path forward for the environment, but our finance team can also turn the all-electric option into a trendsetter. We can integrate the EV lifestyle into your budget.
We'll help you secure a loan. Our vast network of trusted lenders can finance your transition to an all-electric ride.
Drivers can even plan from home. Use our convenient online tools to dig into finance options and learn which ride is right for you. Upstate New Yorkers can ask our finance team about your path forward when you visit our dealership.
---
Our Electric Vehicle Service Center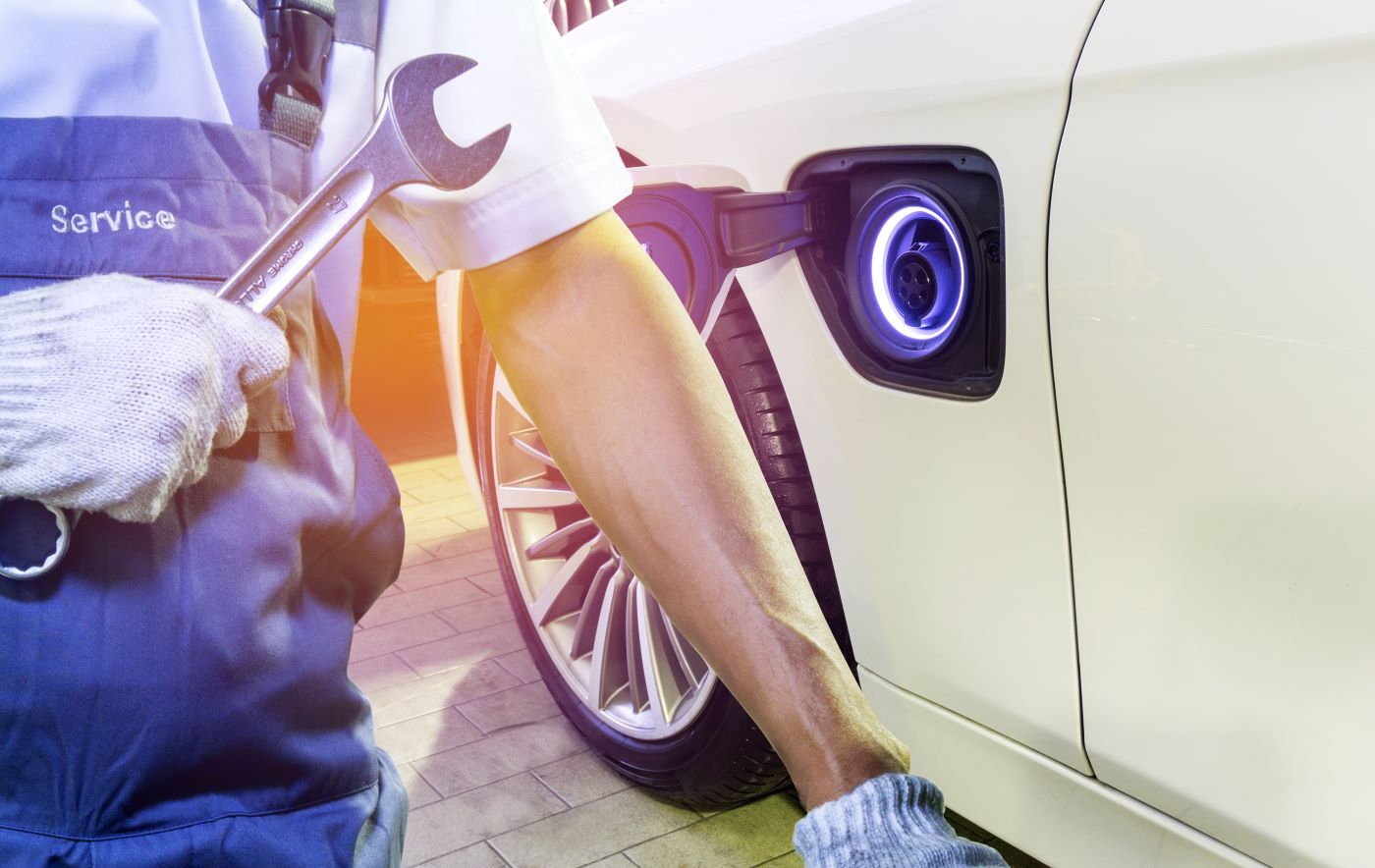 There's another advantage to electric vehicles. Their powertrain doesn't use an engine, creating an alternate service schedule. This means that you don't need to schedule oil changes or muffler service.
Our team of factory-certified technicians is trained to handle an EV and can look after your vehicle:
Tire rotations
Annual inspections
Brake pads
Climate control service
Part installation
When you drive an EV, you can use its design to enjoy more time on the road. Drivers can still stop in for quality service that protects their investment. Speak with our team about scheduling EV service.
---
Driving an EV near Cayuga Heights NY
Nestled alongside Cayuga Lake, our community has an outstanding view of the Finger Lakes. Spend more time checking out that view in an EV since you won't have to stop for gas.
Check out the lake from East Short Park, a spot conveniently located for a weekend sunrise. Head over to Robert Trent Jones Golf Course in a ride that sets the tone for an efficient round.
Slip over for a celebratory slice at Ned's Pizza New York. The nearby spot gives you a chance to take a pie home and relax after a day on the water.
---
Test Drive Electric Cars for Sale
An electric car has an eye towards the future of driving and can take care of you in the present. Efficiency, clean energy, convenience, and power are ready to hit the roads of Upstate New York.
Maguire Hyundai can help you learn about the advantages of an EV. Test drive electric cars for sale near Cayuga Heights, NY.