Despite the plethora of high-tech safety features in cars today, brakes may be the most important. Having a brake system that's working properly allows you to safely slow down and stop.
Like all parts though, brakes will need maintenance and repairs to stay in good shape. If your vehicle needs brake repair near Ithaca, Vestal, or Sayre, visit the service center at Maguire Hyundai.
Most Common Brake Repairs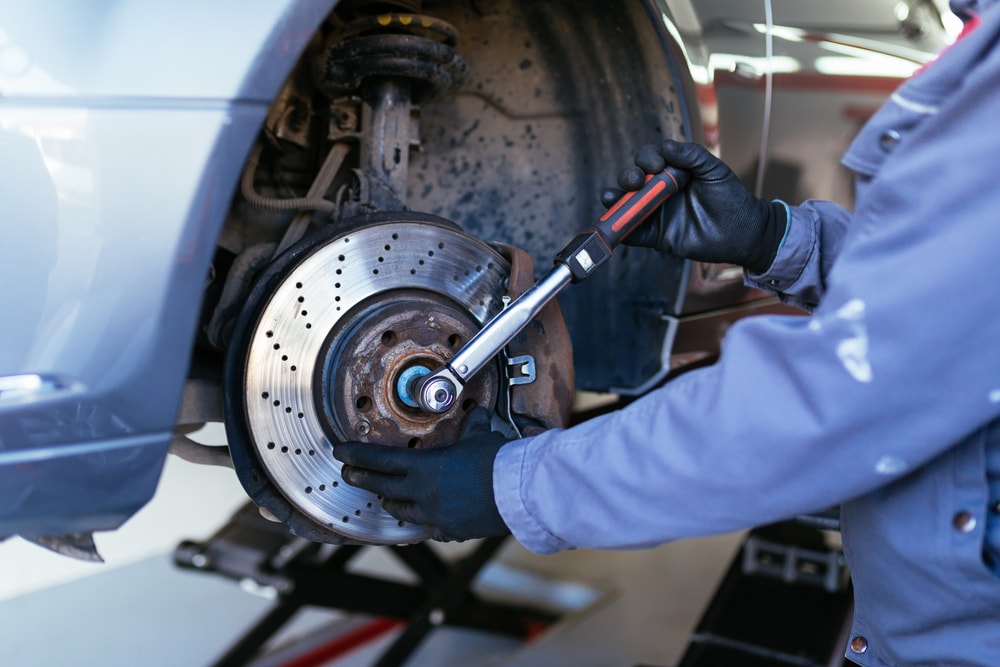 Your brake system is made up of a lot of parts. These parts are constantly working together to make sure you can stop your car. When you step on the brake pedal, the pressure you apply sends brake fluid through the brake lines out to your wheels.
Each wheel is made up of a spinning rotor. Just above them, there are a set of calipers connected to your brake lines. Your brake pads are located on the inside of these calipers.
Brake pads are designed to create friction. When you brake, the calipers make contact with the rotors. The friction created by the brake pads is what slows your vehicle down. 
With that many parts in one system, service technicians will regularly check everything from your brake pads to your brake lines to see how they're holding up. Some of the most common repairs and services they'll perform are:
Replace Brake Pads
Check Brake Fluid
Inspect Brake Lines
Repair Cracked or Warped Rotor
Signs That Your Brakes Need Repairs
Fortunately, your brakes give you some signs that they need service. The most well-known is the classic squeaking sound. Every driver has heard it, but believe it or not, it's actually a helpful maintenance reminder.
Brake pads wear down as you use them. That high-pitched sound is designed to let you know that they need to be replaced.
Another thing to watch out for is if your brake pedal feels like it's stuck or slowly sinking when you step on it. This could mean you have low brake fluid. Check under your vehicle to see if there are any leaks in your brake lines.
Another brake line problem is when your car pulls to one side when you slow down. This is usually caused by a faulty brake line.
Finally, if you feel your steering wheel shake or vibrate when you brake, it could be a sign of a cracked or warped rotor in your wheels.
Brake Service Center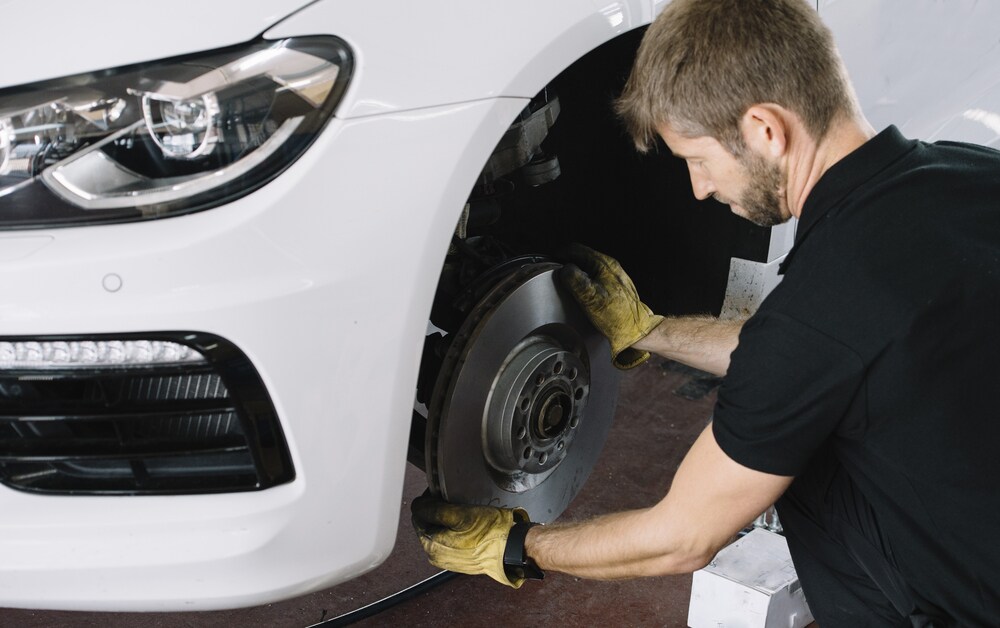 Our service center has a team of highly trained technicians who can keep your brakes in good shape. They'll be able to regularly inspect your brake pads, lines, and fluid, and replace or refill them.
Plus, they only use genuine OEM parts, so you'll be stopping on brake pads that were made specifically for your car or SUV.
Schedule Brake Repair
Schedule service with Maguire Hyundai when you need brake repair near Ithaca, Vestal, and Sayre. Our team of expert technicians can take care of everything from routine maintenance to replacing your rotors. To learn more about your brakes, contact us or visit our service center.